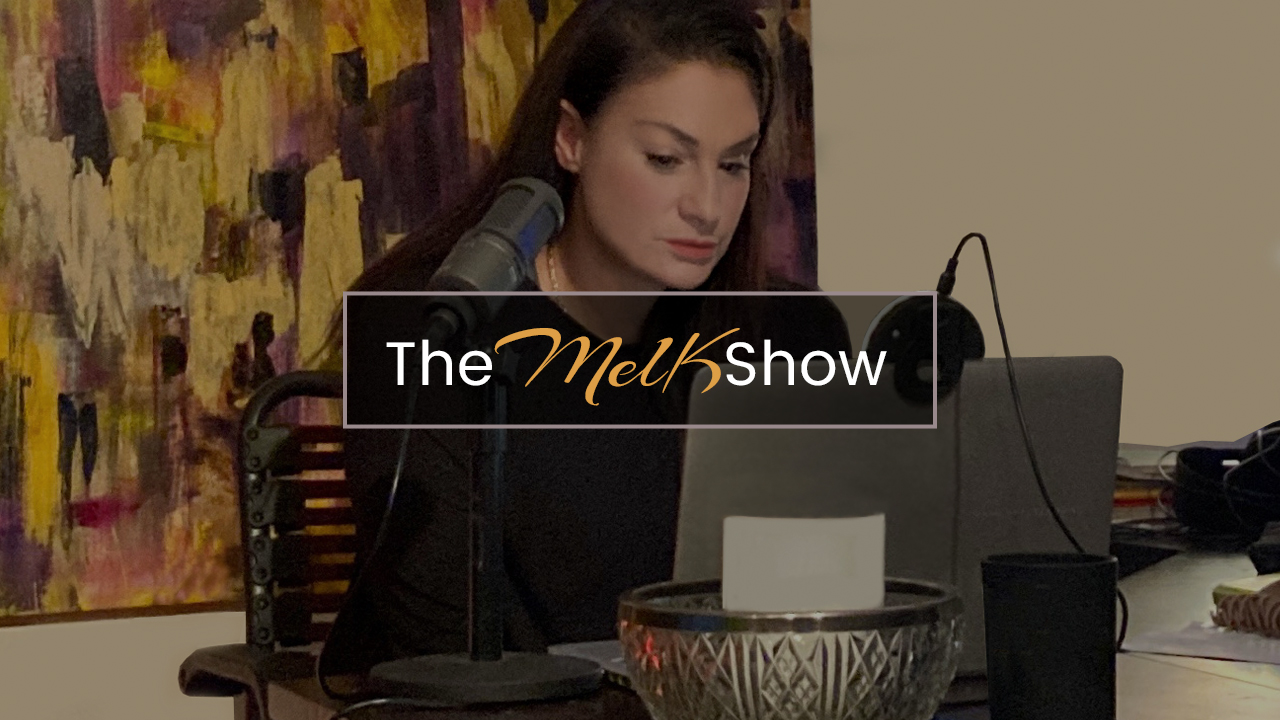 Mel is joined by Mary Josephine of Rocco's Bakery in Brooklyn and Bleeker St NYC, Leticia Remauro candidate for Staten Inland borough president & Denise Boland of remember this podcast to discuss the unbelievable situation in NYC coming to a city near you.  These warrior women discuss the egregious assault on our constitutional rights, theft of our freedoms and stifling of our humanity.   NYC is one of the testbed locations of the deep state's plans for global domination.   Understanding what is happening in NYC is important for understanding what the heck is happening globally and how to fight back.  We The People of The World must stand tall, united and resolute.   God Wins!
To support Mary Josephine and Rocco's please visit https://pasticceriarocco.com and stop by their Instagram page 
To support Leticia Remauro for Staten Island Borough President please visit https://remauroforsibp.com/
Mel's upcoming live in person speaking events:
Muhlenberg County, KY September 10 & 11
Colorado Springs, CO - September 24 & 25
San Antonio, Texas - November 11 – 13
See our website events page and follow the link to the events. Remember to mention Mel K for great discounts on all these fun and informative events. See you there!
We love what we do and are working hard to keep on top of everything to help this transition along peacefully and with love. Please support our work in any way you can. Like, Share, Comment and If you value our work and have the resources please support us through www.the melkshow.com partners or donation pages.
Website (Main Coms Hub)
WWW.TheMelKShow.com
Video Platform
Bitchute Melk.News/Bitchute
https://www.bitchute.com/channel/Iw2kiviwZpwx/
Video Platform
Rumble - The Mel K Show
https://rumble.com/c/TheMelKShow
Video Platform
CloutHub Chanel 212
The Mel K Show
Telegram 
The Mel K Show Group - https://t.me/themelkshow
The Mel K Show Channel - https://t.me/themelkshowchannel
Mailing Address
1040 First Avenue #367
New York, NY 10022
Mel K Superfoods
www.MelKSuperfoods.com
HempWorx
The #1 selling CBD brand.
https://bit.ly/MDC-HempWorx
Mantra Essential Oils
Highest quality essential oils and essential oil blends.
https://bit.ly/MDC-Mantra-Essential-Oils
My Daily Sprays
Portable easy to use sprays made with only the best clinically proven ingredients that support healthy daily activity, including superfruits and natural antioxidants.
https://bit.ly/MDC-My-Daily-Sprays
If you are interested to explore investing in precious metals please contact below and mention MelK for special offers:
https://bit.ly/BeverlyHillsPreciousMetals
Andrew Sorchini telephone   866-346-5325
Beverly Hills Precious Metals Website   www.BH-PM.com
Thank you amazing patriots for joining us on this journey, for your support of our work and for your faith in this biblical transition to greatness. God Wins! Power to the People!